Heavy duty Scissor Lifts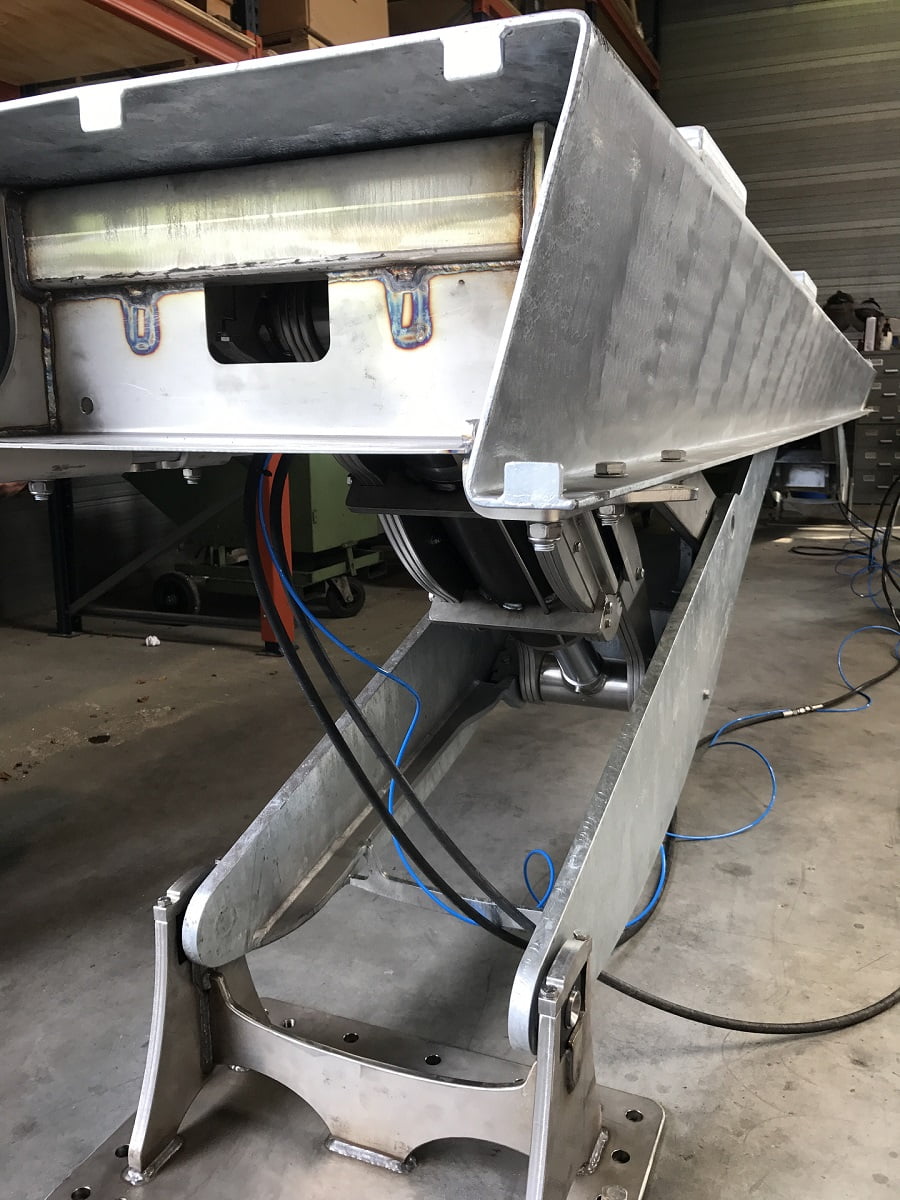 SMI Maatwerk has designed and produced four scissor lifts with a lifting capacity of  10,000 kg. These scissor lifts, designed for a superyacht, will make it possible to lift tenders and lifeboats from the lower deck to the upper deck which makes it possible for a deck crane to pick up the tenders and lower it into the water. The four scissor lifts will operate in sets of two, each on one side of the yacht. Thanks to the scissor lifts, it is possible to bring more equipment on board by storing it below deck.
 "Technical Highlight"
The scissor lifts, with a size of 8 meters by 0.7 meters, can raise a tender to a height of 2.2 meters. Furthermore, the scissor lift bridges are made from a combination of steel and stainless steel to minimize the weight on board. Thanks to the precise engineering and the high precision of all parts, assembly was easy and the products could be delivered quickly to the supplier. Here, the products will be disassembled, given a after treatment and placed on the yacht.
At SMI Maatwerk it does not matter how big the end product is, all products are delivered with the same precision and quality. With a large manufacturing hall of 20 by 10 meters and a working height of 6 meters, large welding constructions can be produced. Curious what SMI Maatwerk can do for you? Contact us for your options.